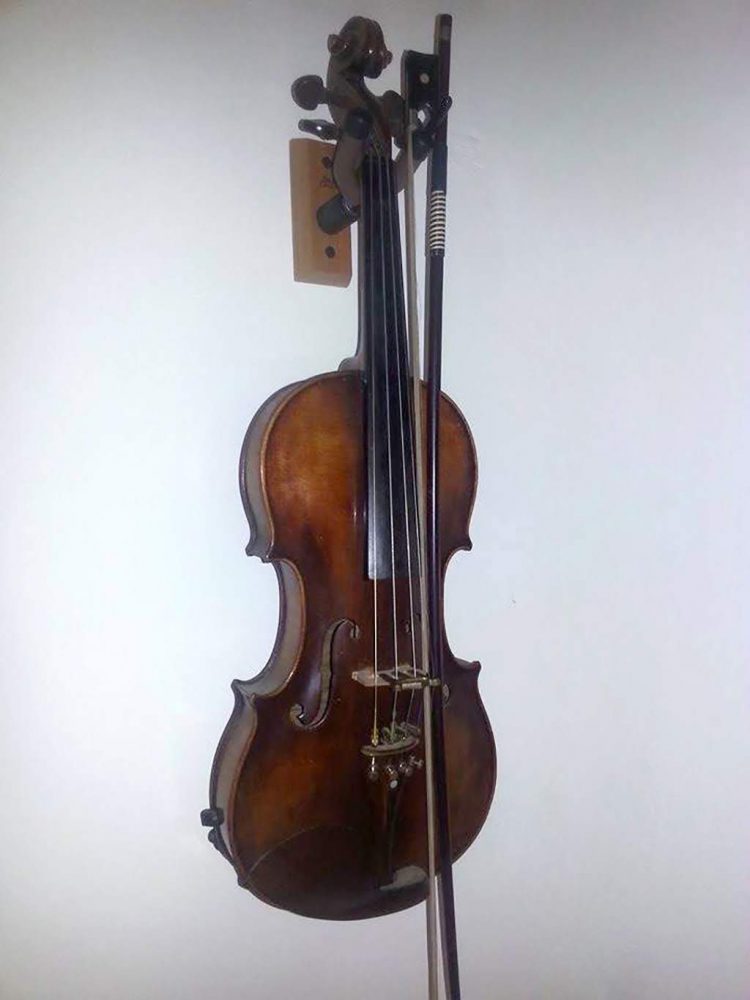 As a young boy, I was learning to play the Violin, although I did play in the school orchestra, I never really carried it on and as I entered my teens I stopped, something I still regret. I still have the original learner violin my dad bought me when I was 8/9 years old, but despite not really being able to play, I really do adore violins.
One day a few years ago, I spotted this Violin in an online auction, it was a very dull, sad looking example, but there was something about it that I loved. I was out working when the auction was due to end, but I was on the phone to my partner at the time, and as the auction drew to a close, I told her to submit my bid, 8 seconds from the end, it was close…….very close, my bid was submitted with ONE SECOND remaining and I won the auction!
I was absolutely delighted, I paid immediately and within a few days, this very sad looking work of art arrived. the pegs were worn, the bridge was warped, the sound post had fallen out inside, because there was not tension to hold it in place, there was only one string and that was loose.
I ordered the new parts and while I waited for them, I lovingly sat polishing the Violin with a soft cloth. Day by day it began to come to life and by the time the parts arrived, it no longer looked tired and neglected it just looked bright, mature and priceless!
I took it to a luther in Northampton, who replaced the pegs, the bridge, the tailpiece and fitted a new set of Thomastic Dominant synthetic core strings. When I got it back, I took it home and excitedly rosined the old Bow, as I played a few scales for the first time, this beautiful masterpiece just sprung to life. If I were to describe the sound, I would say it was 'Vivaldi – The four Seasons'
It was bright, loud and resonated like a true classic. I never got beyond the odd scale and a few improvised tunes, but for me, to pick this up and play something every now and then was and remains reward enough.